Keeping you updated is our topmost priority.
Plan to visit Ved Holistic Care Centre, Mauritius. Get details of Location, timings and contact. Find the reviews and ratings to know better.
A new clinic has opened its doors in Triolet to promote an integrated approach to medicine and deal with chronic diseases, a direct consequence of hectic lifestyles and poor health habits adopted during the last few decades.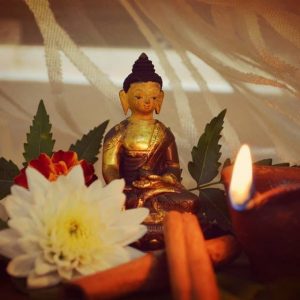 Ved Holistic Care Centre situated in Triolet is a little gem in terms of holistic healing. It is run by Raj Beedasy, a Holistic Healer who holds a Diploma in Massage therapy, Acupressure, Yoga - Pune(INDIA) And Reiki & Holistic Healing.
We have the pleasure to invite you to our 3rd meditation seminar which will be held on 15th December 2020 at our Spa Centre.
We'd love to hear what you thought of our service